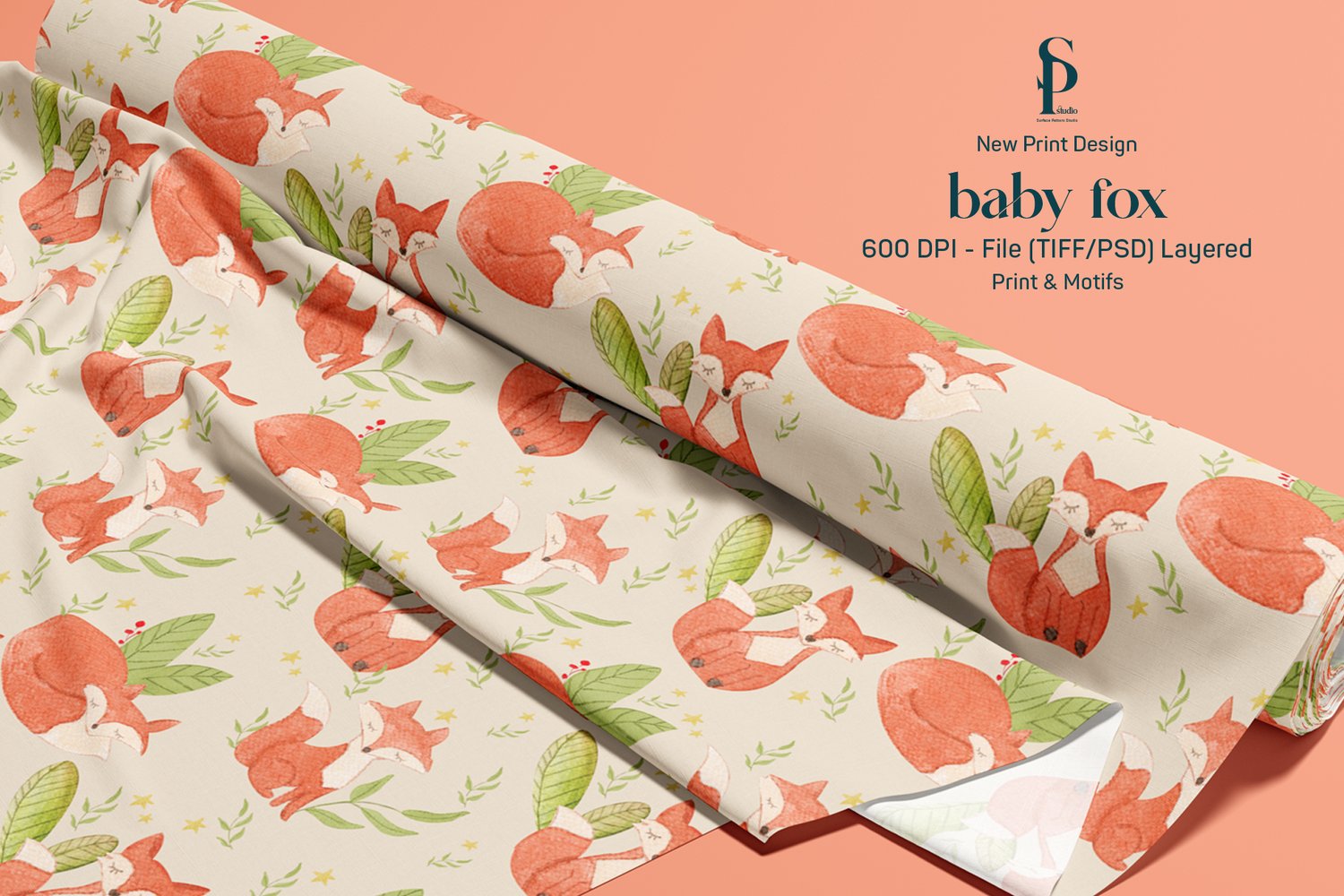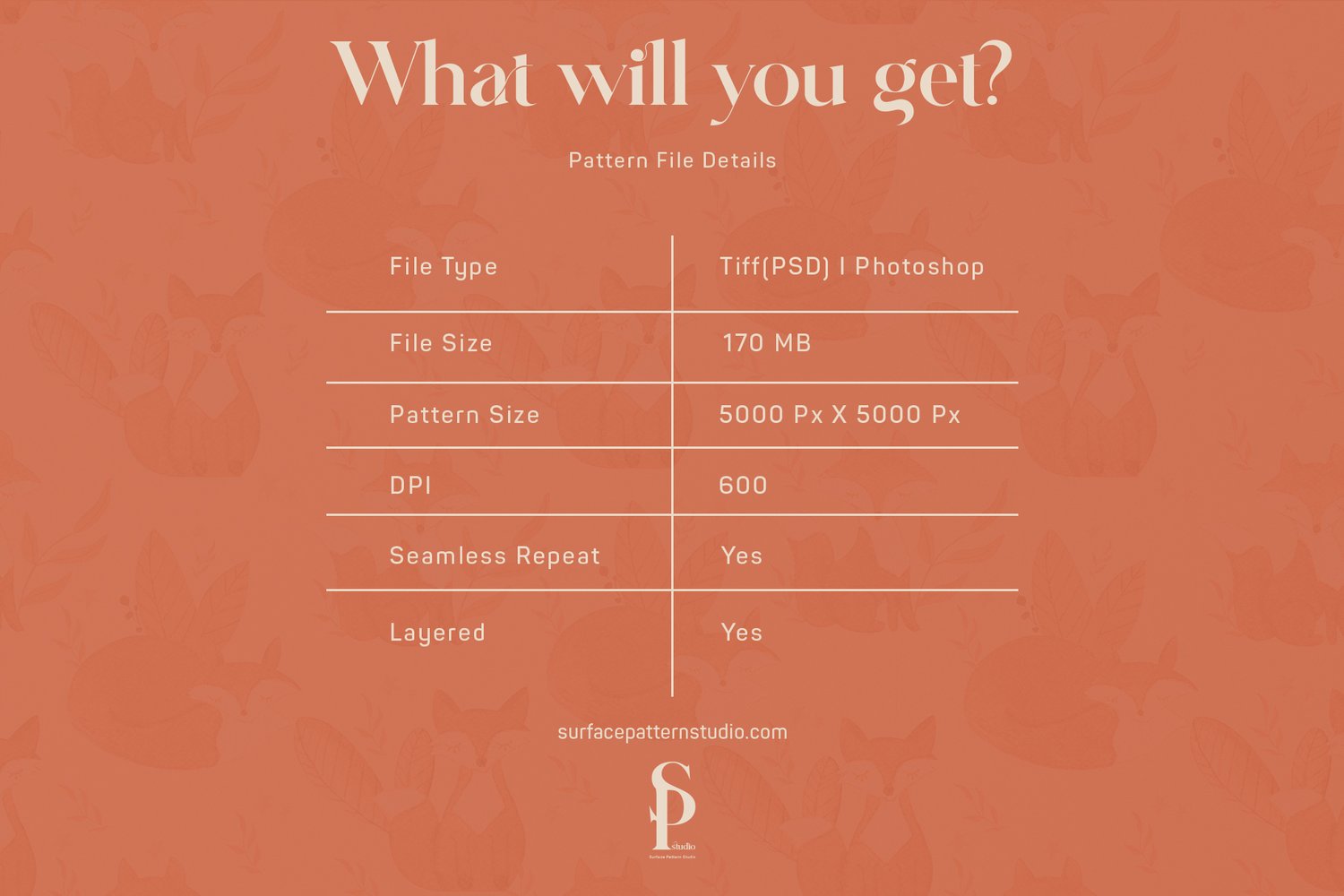 Baby Fox - Watercolor Print & Pattern Design
About the Product
Whether you're creating a cute and colorful nursery decor or designing a playful and fun baby shower invitation, the watercolor baby fox pattern and print design is sure to add a touch of sweetness and charm to your project. The design is versatile and can be used in a range of applications, including textiles, stationery, packaging, and more.
---
DESIGN DETAILS
Print Repeat Dimensions: (width X Height) Floral Pattern: 5000 x 5000 PX at 600 DPI in TIFF format
DOWNLOAD FILES INCLUDE
★ 1 Patterns: 5000 x 5000 PX at 600 DPI in TIFF format
★ seamless repeat patterns in JPG format
★ Individual motifs in PNG format with transparent background
---
Finally, Please send me an email, if you have questions at all regarding this product or suggestions or anything at all! I am super excited to hear from you and more than happy to help!
Happy Purchasing :)!